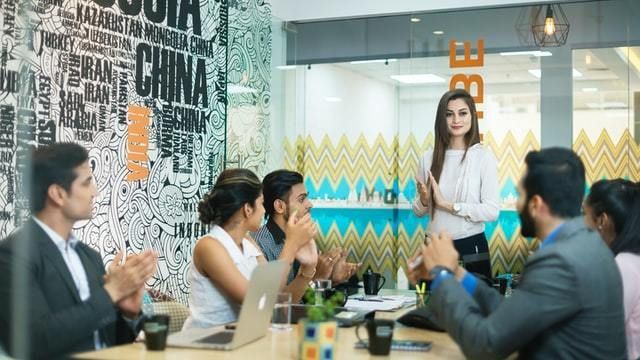 When it comes to marketing, take it from people who have been there and done that. From successful entrepreneurs to famous actors and actresses, there are many people who have tried… and failed. But then, they came back strong and achieved ultimate success. 
There are many lessons to be learned from those who have tried and succeeded before us. Check out these lessons learned from famous entrepreneurs and celebrities that you can apply to your business's marketing efforts!
Persistence is Key
Getting it right on the first try is rare. Many entrepreneurs didn't make it big with their first business idea or their first audition. Lucille Ball was 40 years old when she landed I Love Lucy. Morgan Freeman didn't get his big break until 52 years old. Before Vera Wang was a renowned fashion designer, she wanted to make it as a figure skater. 
The Takeaway: Don't be discouraged if your marketing efforts don't work on the first try. Keep tracking the success and keep trying to improve. If something epically fails, consider why and pivot for next time. Remember that it takes on average of seven to 11 times for somebody to recall a brand. You'll need to reach your audience in multiple ways with consistent messaging, talking about your company's value.
Don't Be the Smartest Person in the Room
"If you're the smartest person in the room, you're in the wrong room." While it remains unknown who first coined this saying, it has been attributed to people such as Lorne Michaels, television producer and screenwriter. It makes sense—if you're the smartest person in the room, how will you learn and grow?  
The Takeaway: Surround yourself with people who make your business better and who have traits that complement your weaknesses. On your next marketing campaign, get input from others you consider to be "smarter" than yourself. Remember that asking for help is not a weakness, it's a strength. 
Don't Be Afraid to Try Something New
Michael Jordan had mastered basketball, so what did he do? He moved on to baseball. Dwayne "The Rock" Johnson was a wrestler and football player before he got into acting. Mandy Moore began as a singer and then made her way into a successful acting career. 
The Takeaway: You'll never know unless you try. Just because you're doing something the way it has always been done and you're seeing success does not mean that you won't see greater success with a new endeavor. Don't be afraid to try something new! You can always return to your roots. 
If you're looking for a sign to try something new, this is your sign! Remember that you can always pivot. Get input from marketing experts around you, or seek the help of professionals if you're not sure where to start. Just because you don't succeed on the first try, doesn't mean it won't work out. Keep at it, and your marketing efforts are sure to flourish!